You may also like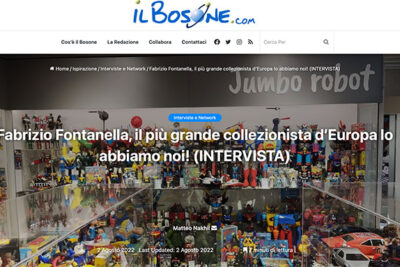 Segnaliamo qui di seguito l'articolo di Matteo Nakhil su "Il bosone.com " Fabrizio Fontanella, il più grande collezionista d'Europa lo abbiamo noi! (INTERVISTA)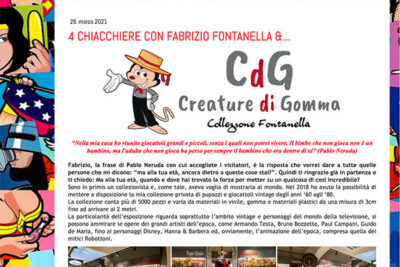 Segnaliamo qui di seguito, una breve intervista curata da Francesco Cascione nel suo Blog "Grande Giove" 
21/01/2020 Un Ospite di Venezia ci dedica un bell'articolo. https://www.unospitedivenezia.it/new/creature-di-gomma-il-vintage-toys-diventa-collezione-permanente/?fbclid=IwAR1-j1akWCMdMG_gDGYytPjyn8dzJe3U_Qm-CsTNhO8ZHtcelBI_EMjLriE
You may also like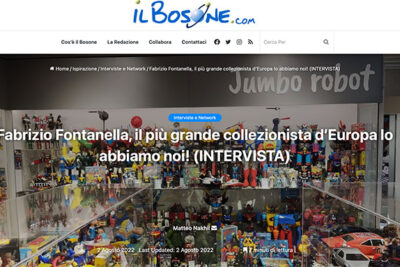 Have a look to the article of Matteo Nakhil on "Il bosone.com " Fabrizio Fontanella, il più grande collezionista d'Europa lo abbiamo noi! (INTERVISTA)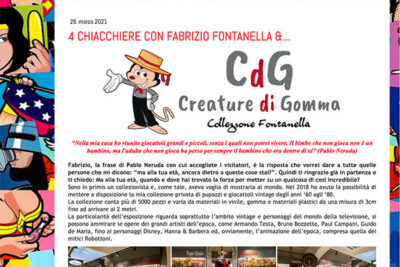 We report below, a short interview edited by Francesco Cascione in his Blog "Grande Giove" 
21/01/2020 Un Ospite di Venezia dedicates a nice article to Venice Vintage Toys. https://www.unospitedivenezia.it/new/creature-di-gomma-il-vintage-toys-diventa-collezione-permanente/?fbclid=IwAR1-j1akWCMdMG_gDGYytPjyn8dzJe3U_Qm-CsTNhO8ZHtcelBI_EMjLriE